Senegal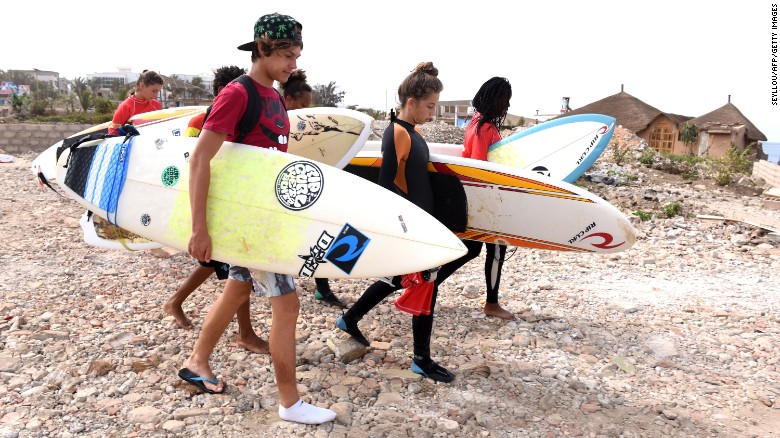 Students of the Rip Curl Surf Club Ngor surf school walk on the Almadie beach on May 23, 2015 in Dakar.
In Sengal surf spots are uncrowded despite seeing north and west swells between two to 10 feet. Some of it's popular surf camps like N'gor and Malika surf camp make an average of $125,000 annually.
The geographic location of Dakar, Senegal exposes it to northern and southern hemisphere swells patterns, which ensures that the city sees decent waves all year round.